L'Origine dell'uomo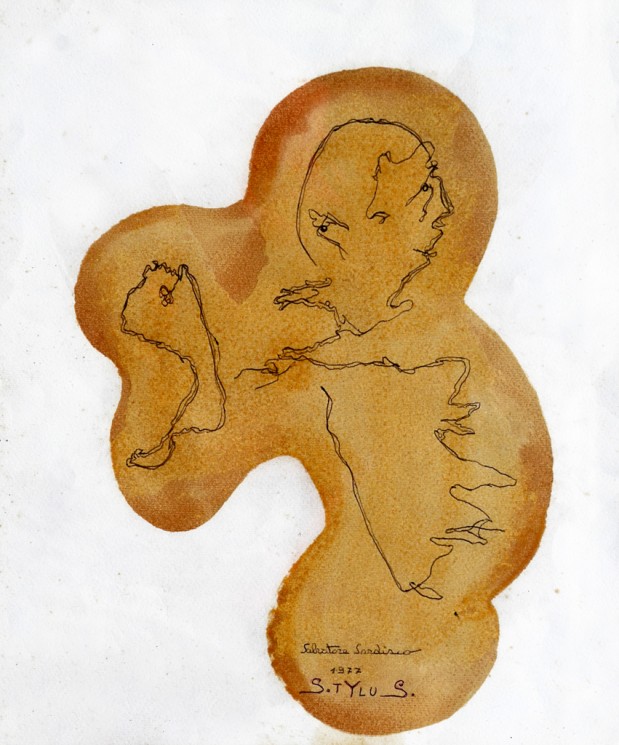 L'Origine dell'uomo 1
1977, 28 x 24 biro vernice lucida e coppale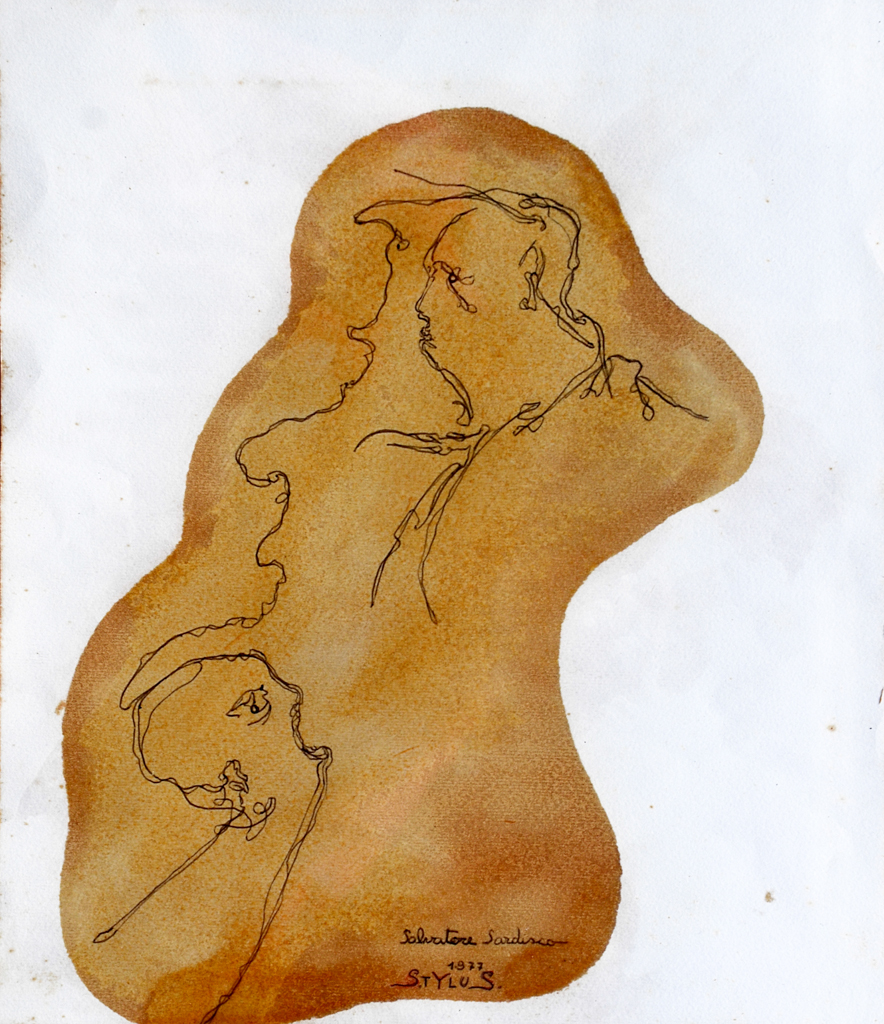 L'Origine dell'uomo 2
1977, 28 x 24 biro vernice lucida e coppale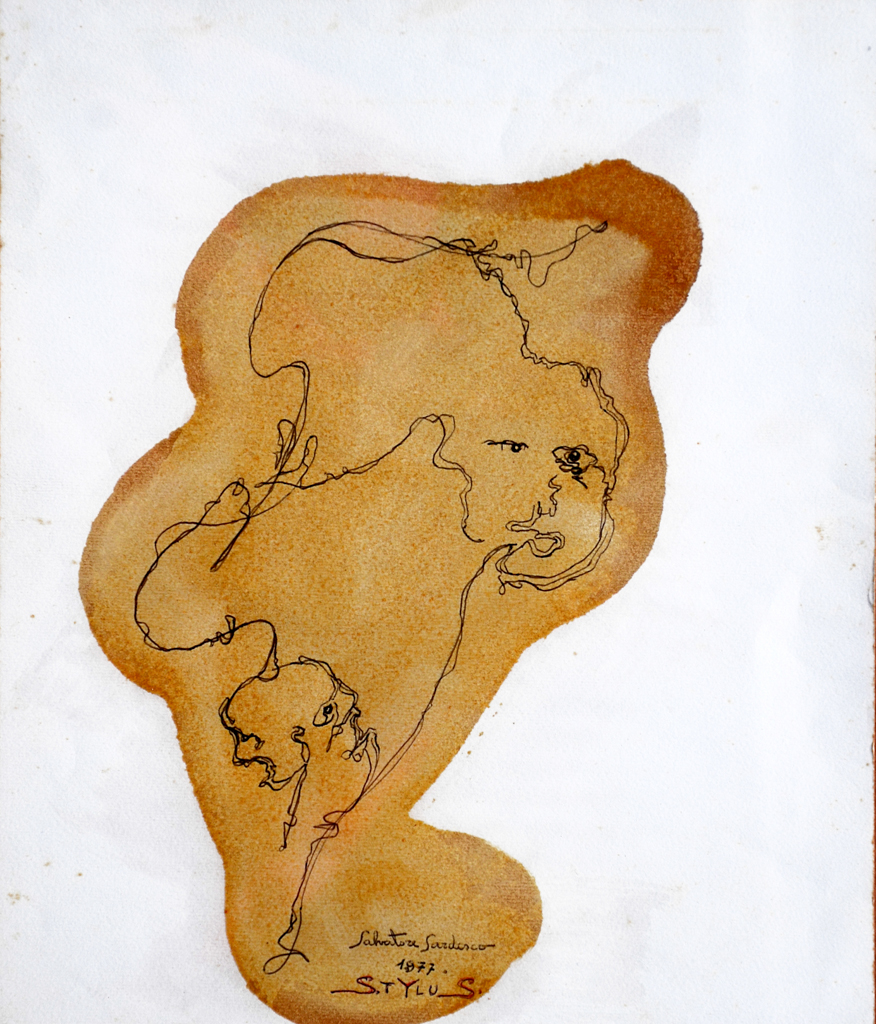 L'Origine dell'uomo 3
1977, 28 x 24 biro vernice lucida e coppale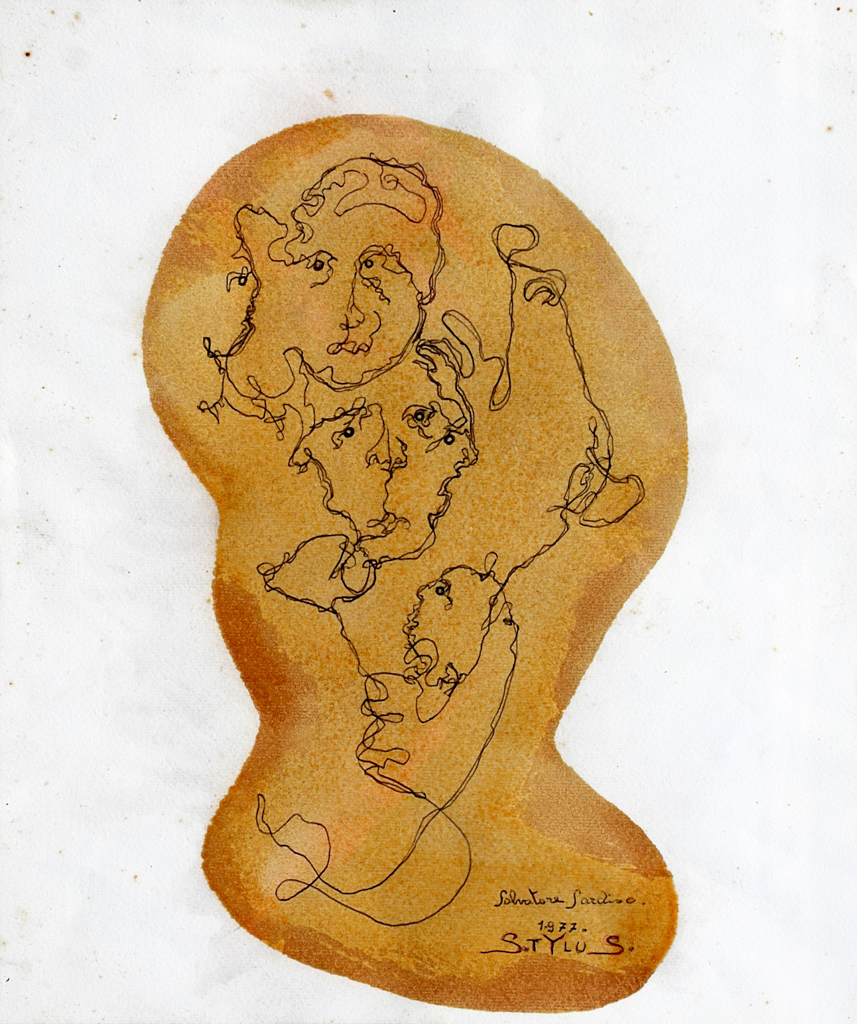 L'Origine dell'uomo 4
1977, 28 x 24 biro vernice lucida e coppale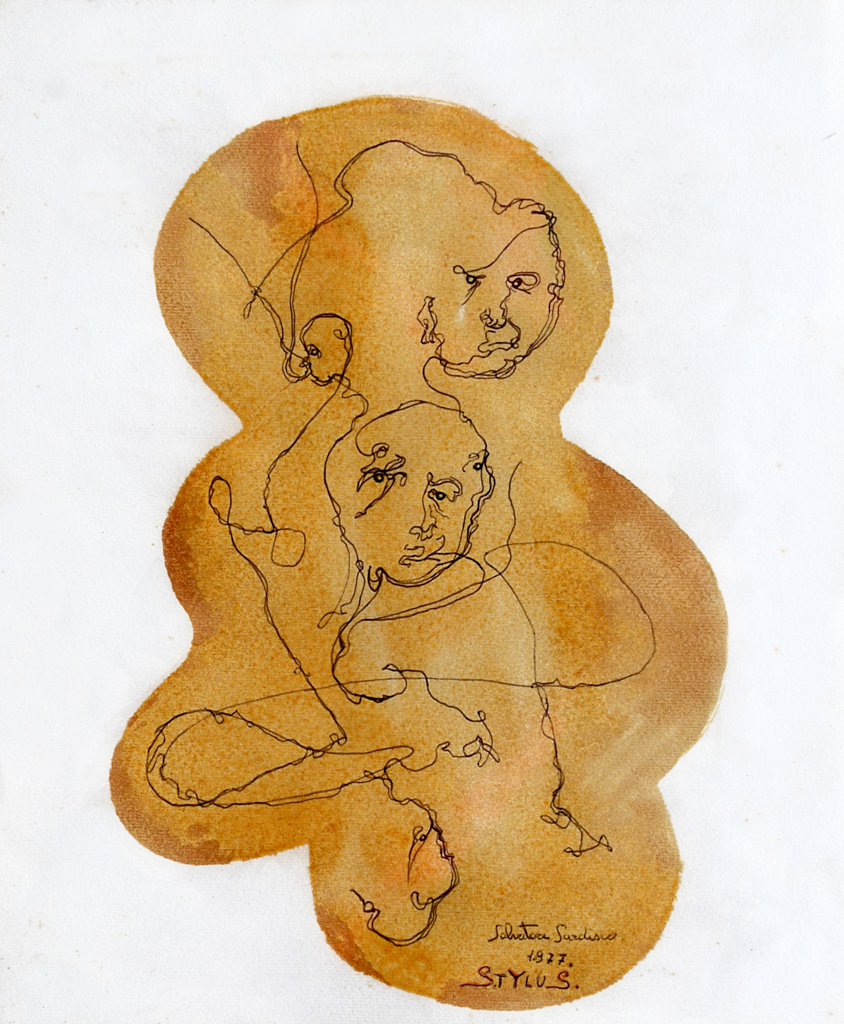 L'Origine dell'uomo 5
1977, 28 x 24 biro vernice lucida e coppale
Straordinario susseguirsi di disegni che raffigurano, con rara capacità espressiva, la trasformazione dell'essere umano dall'embrione all'acquisizione di tratti somatici sempre più netti fino ad evolversi ad un livello sociale ed intellettuale sempre più alto che prelude, infine, alla presenza di civiltà future rappresentate da due volti particolari in alto ed in basso a sinistra. Bellissima la rappresentazione dell'umanità in cammino con volti frontali e laterali intersecantesi tra di loro come in un dialogo.
Ancora all'opera la biro su carta trattata con coppale e lucido.
with rare expressive ability, special drawing about the transformation of the human being from the embryo to the acquisition of so clear and thin somatic lines to evolve to a taller social and intellectual level. The presence of future civilization is represented by two particular faces at down and left, finally. Great representation of this humanity in evolution, in frontal-side faces intersecting  like in a dialogue.
The biro on paper treated with coppale and polish, naturaly.